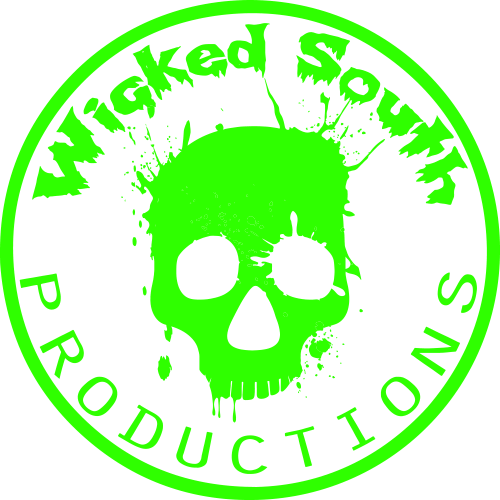 Years ago…
a carnival was traveling through town. The performers set up camp, as they often did. One night something strange happened; the camp remained but the travelers all disappeared. The carnival moved on without ever knowing what happened to their performers. As the years past the camp disappeared into the trees. Though there are rumors when a mist settles in the trees the sounds of the performers can be heard. Come explore the abandoned camp and see for yourself what lies beyond the trees.
Owners Tom and Emeka, along with the whole Wicked South Productions Team, are excited to be entering into our 5th season. Most recently, in 2019, we brought you the Wicked South Haunted Corn Maze and our sneak preview at the Savannah Mega Comic Con held in downtown Savannah. Enjoy browsing our new website as we will continue to update it with future events and more. Be sure to follow Wicked South Productions on Facebook, Instagram, and YouTube. Keep connected so you don't miss out on upcoming events and announcements.
The season 5 build is underway! We are ramping up our detail in set design to create an even more frightening atmosphere! We feature some of the best haunters in the industry. Our haunters work throughout the year to give you their best each October. Go behind the scenes of the build and the preparation by following Wicked South Productions on Facebook.
We are grateful for all of our loyal fans. Many of you have been with us since year one. It is exciting to watch our fan base grow and we thank you for spreading the word about our company.
We would like you to know safety will always be our top priority. We have staff who complete training annually and hold safety certifications with the Haunted Attraction Association. We always have staff on hand trained and certified in First Aid and CPR. Security is always present in both marked and unmarked clothes. As we move forward in these times, we will implement the best practices for the safety of our guests and team.
We look forward to scaring you soon,
Tom, Emeka, and The Wicked South Team